Tracking is something I enjoy in concept, but don't quite follow through on in execution. Using my Silk & Sonder planners for the last four months has made tracking a part of my daily routine. (It's strangely fun and satisfying for me.)
Occasionally, I get heart flutters. Last summer, however, I had heart flutters every day for several months, because my body didn't react to being taken off of anti-anxiety meds very well. While heart flutters didn't really bother me before, they do now. My emotional brain thinks back to the discomfort of last summer, and deep down I dread that it'll happen again. Rationally, I have years of evidence that it's either my hydration, sleep, sugar, or stress, and that if I right the ship, it'll be fine. Problem is that I'm not always clear on what the problem is. It's not like I slept for two hours or ate 50 pixie stix or drank nothing for two days.
So I decided to try tracking my food, water, exercise and sleep. I don't want to have to -make- the tracker myself, I do that enough in my S&S. Plus, I don't trust myself to carry over the habit if I'm left to my own devices. I wanted a simple planner, but it's hard to find something that is bare bones. While I want to be healthy, I don't want to focus on my weight or measurements at this point. Therefore, a surprising amount of trackers just don't work for me. I don't want to have lines on there for calories or portion sizes or anything like that, either.
After much scouring of the internet, I found a winner.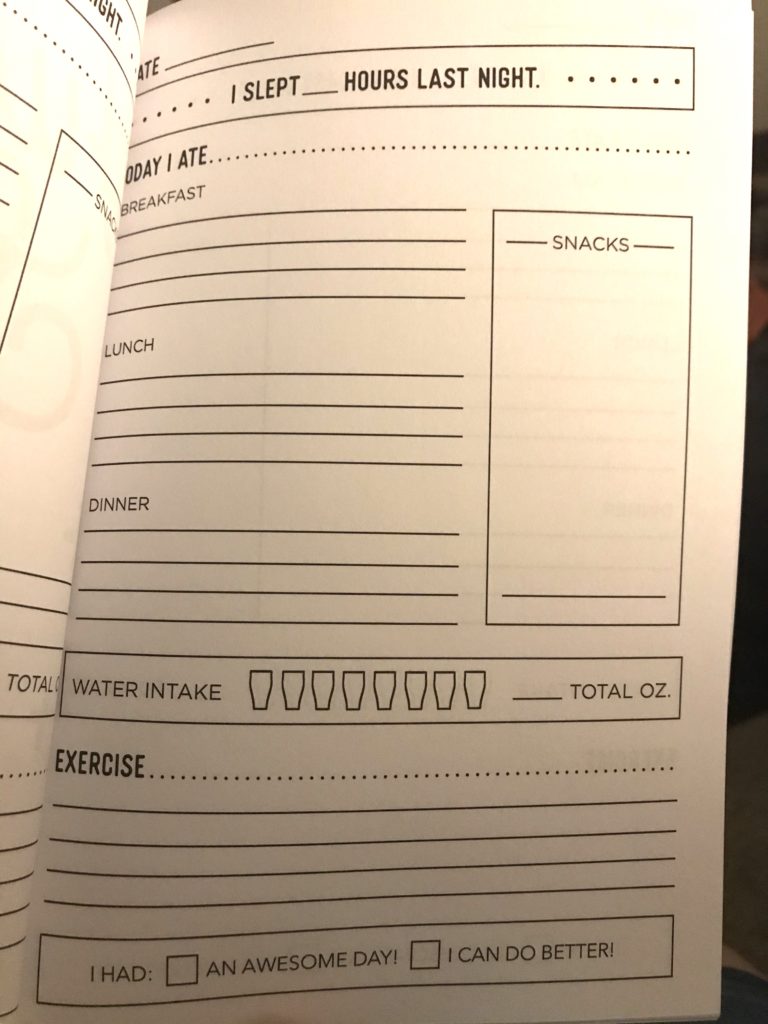 It's simple enough, and gets the job done. If I can make myself use it, I should have a good, fairly thorough way to help figure out what's going on when I get heart flutters or frequent headaches or something like that.
If you never hear about this again, there's a good chance that it was an epic fail for me. If it works for me, however, I'll update, along with any tweaks that make the process better.